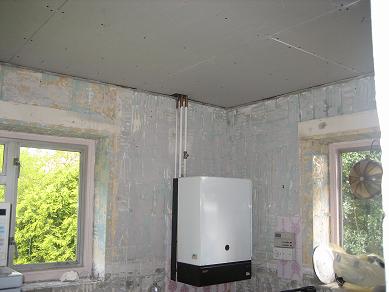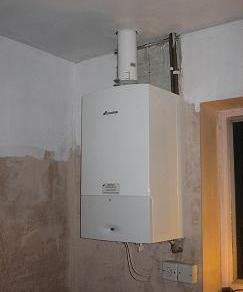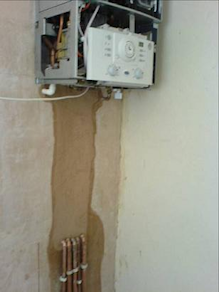 Boiler replacement suiting new kitchen design and one
adapted to show no pipework visible above work-surface.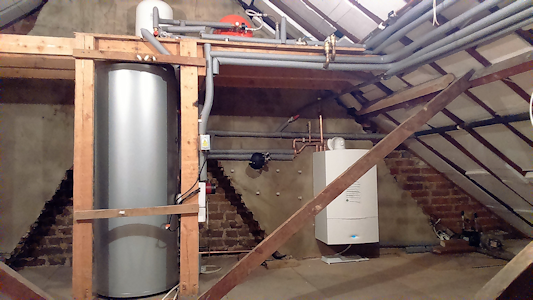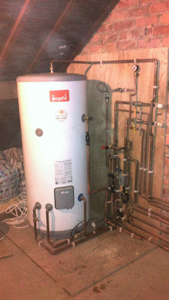 Examples of upright cylinders in a loft.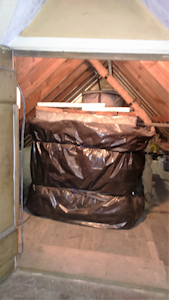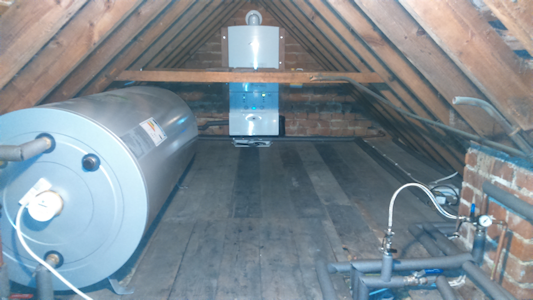 Above and below are examples of horizontal cylinders in loft spaces to create room downstairs in kitchen area.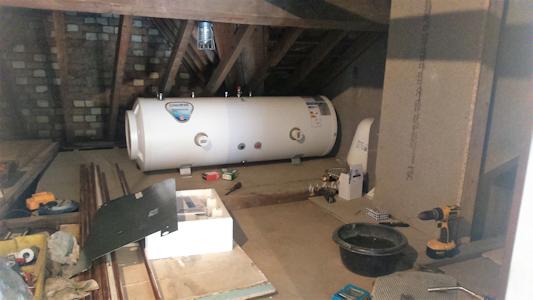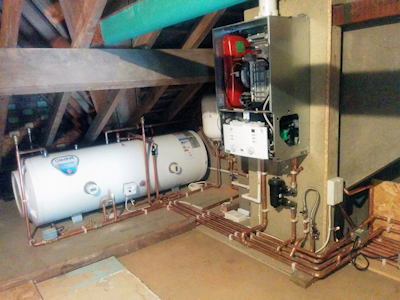 Finally setting up a new kitchen and for a new build!